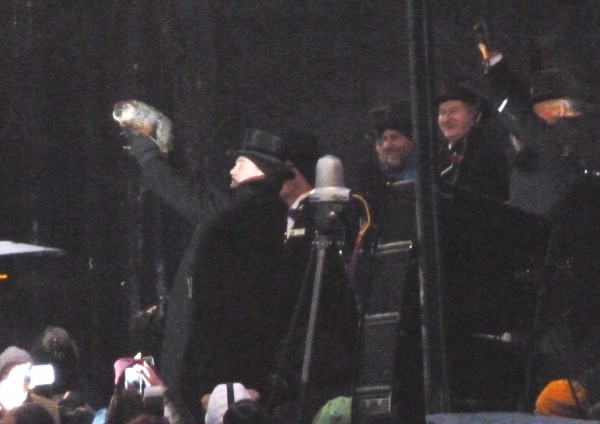 SPRING IS JUST AROUND THE CORNER… 
Groundhog Day 2013: 'Punxsutawney Phil' Predicts Early Spring! Ahhhh Spring, my favorite season. It is rare for Phil to predict an early spring. I will take it!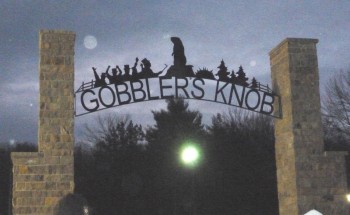 I finally was able to watch it all in person … or … I should say freeze and watch. It was a very pleasant and breezy 2°F up on Gobbler's Knob in Punxsutawney, Pennsylvania. Today, they celebrated Groundhog Day's 127th year. They said we were one of their biggest crowds so far.
I thought of the radio announcers from the movie Groundhog Day when they repeatedly say, "It's cold out therrrrre."
My photo is a little dark since the sun was just coming up, but you can see Phil, the groundhog, clearly.
I have one more thing checked off my bucket list. Back to typing and adding more life between lives information to the book I am writing.