Personalized Services Offered:
Psychic Intuitive Readings
Past Life Regression
Personalized Angelic Healings
Classes
Karen works with people who are willing to heal on a deep emotional and energetic level due to a trauma in this life or past lives and are interested in getting acquainted with their spirit guides and angels to allow them to guide the healing process.
Schedule with Karen in person, over the phone or virtually.
Readings
Utilizing her intuitive psychic skills, Karen sees and discusses your whole soul journey – starting with an introduction to a few of your team members on the other side. Meet your Spirit Guides, Angels, past over loved ones. Learn more about your past lives and much more.
Angelic Healings
Allow Karen to guide you into a deep meditation to connect with your healing angels. These angels can help release pent up emotions, trauma, attachments, vows, cords and help return soul fragments. They fill you with pure unconditional love to provide spiritual healing.
Past Life Regressions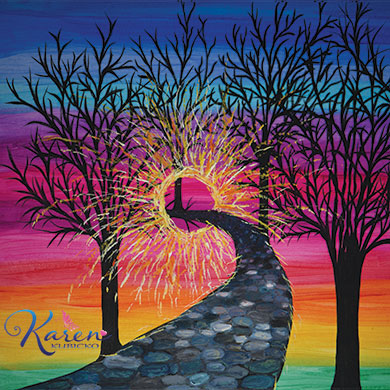 Karen, certified hypnotist, can assist you in remembering one or more of your past lives (and so much more) via a relaxing meditation. Utilizing her intuitive abilities, she is guided by your spirit guides and higher self to help you throughout the enlightening session.
Classes & Events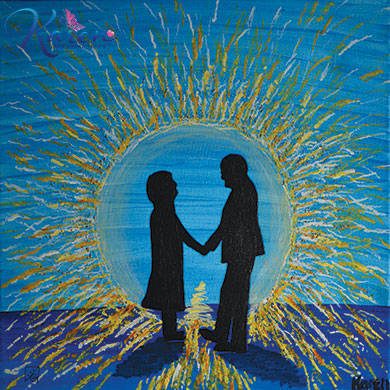 Do you want to learn more? Do you have a group interested too? Schedule an experiential class with Karen. Group regressions, healing guided meditations, custom classes, reading parties, past life regression parties and more. Find Karen at a mind, body, spirit fair too.