You chose your life and all its trials and tribulations.
(Hard to fathom, right!)
In my book, Life Is Just Another Class—One Soul's Journey Through Past Life Regression, I have written the stories of sixteen of my past lives. Over the past two months, I walked in through the light at the end of each of these past lives and caught glimpses of my next lifetimes.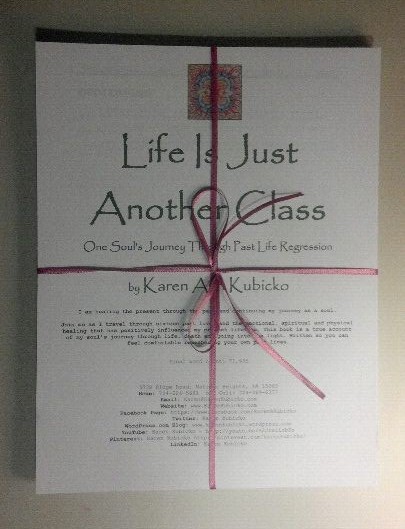 I added this information to my book (plus 8000 more words – eek!)
I chose this life and all the ones I have experienced before. We all choose.
I was given anywhere from two to five lives to pick from based on what I CHOSE to learn. My spirit guides lovingly helped to show me the way. My council members worked with me to pick the best choice in a Greek-style building called Educational Studies which I affectionately called the "life-picker building." (They thought that was funny—our guides are so easy going and fun!)
Always, it was our own free will to choose to come here and to learn in this class called life. Always.
This weekend, I will re-read my entire manuscript, make some final edits and send the updates to my loving literary agent.
Life is good.
Thank you for being a part of my life. We chose each other.
Imagine.