I read an article the other day that said everyone should write their own horoscope. I thought, what a nice way to do a little law of attraction work. Some horoscopes are written for a year, month, week or day. This gave me the idea to write about my perfect dream day. I challenge you to write (or even daydream about) your dream day.
(Just letting you know that Sponge Bob's song "The Best Day Ever" just popped in my mind. I think I listened to that CD one time too many when my kids were younger.)
Today, I am working on the social media aspect for my book: Life is Just Another Class – One Soul's Journey Through Past Life Regression. (Every author should have a platform across the internet and beyond.) Are you interested in finding out more about my book? You can be one of the first to read Chapter 9 – the story of my lifetime as Howard Duish from the 1600's. Plus, I include excerpts from seven additional chapters so you can learn how Howard made an impact in my current lifetime. I am writing this book as a tool to help you feel comfortable with remembering your own past lives. Sign up for chapter 9.
My Dream Day:
I wake up just in time to see the sunrise. As I look out the window over Paris, I breathe in the fresh air and smile. I start my day listening to a Deepak Chopra meditation. It is so nice to get in touch with your inner self. I pick up my phone and read my daily random affirmation as I take a walk down Rue Bonaparte to the local patisserie. You can smell the patisserie a block away – they have the best croissants. Yum. Their pastries are always so good. I walk back to my rental and write for a few hours. Then I check and update my social media, read an article on the quantum physics of the Maharishi effect and go over the speech I will be giving later.
Checking the time, I gather my painting supplies and walk out the door. The Louvre is having a special oil painting class today. The focus is on Mary Cassatt's work and I am really looking forward to it. As I walk by the French Academy of Painting, I make a mental note to see what classes they offer. I arrive at the Louvre just in time. Painting class is fabulous, the smell of oil paint and thinner adds to the ambiance. I am sorry the class is only an hour.
It is 1pm now, just in time for lunch. I stop by one of the street venders and pick up a ham and cheese on baguette sandwich. I eat as I make my way across the bridge over the Seine River. Just as I get to the other side, I hear a concert echoing from a performance nearby. I recognize the sound of the harpsichord among the instruments. My favorite! I stand awhile, taking in the sound of the music. What a nice treat.
I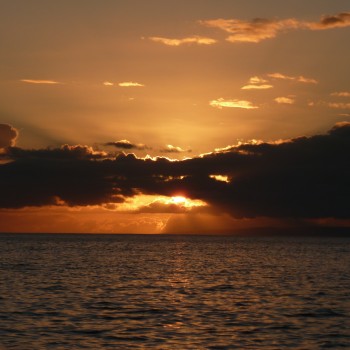 get back home and check social media again while waiting for my children to Skype me online. I chat with my kids for a while. It is always nice to hear about their day, too bad they could not come. I get ready for tonight's speech. Tonight I am talking about my book, Life is Just Another Class, taking questions and reading a short experiential meditation to a crowd of about 500. At the end, I announce the opening date for the movie (based on my book) and I am excited to tell the Parisians of the donation I will be making to their local children's science center. I sign many books and speak to as many guests as possible. I just want everyone to feel comfortable experiencing their own past lives.
I take a short taxi ride back to the rental and relax. As I crawl into bed that evening I say, "What a fabulous day."