I post again to help my daughter's quest to find more information on her children she remembered in a past life.
We were recently featured on the TV show Ghost Inside My Child on LMN, a Lifetime network. My daughter had remembered a past life in 1945 where she was killed when a B25 plane crashed into the Empire State Building. Remembering healed away her fear of flying.
Here is what we know of who she used to be in a past life:
Anna Gerlach research that was provided to us by LMN: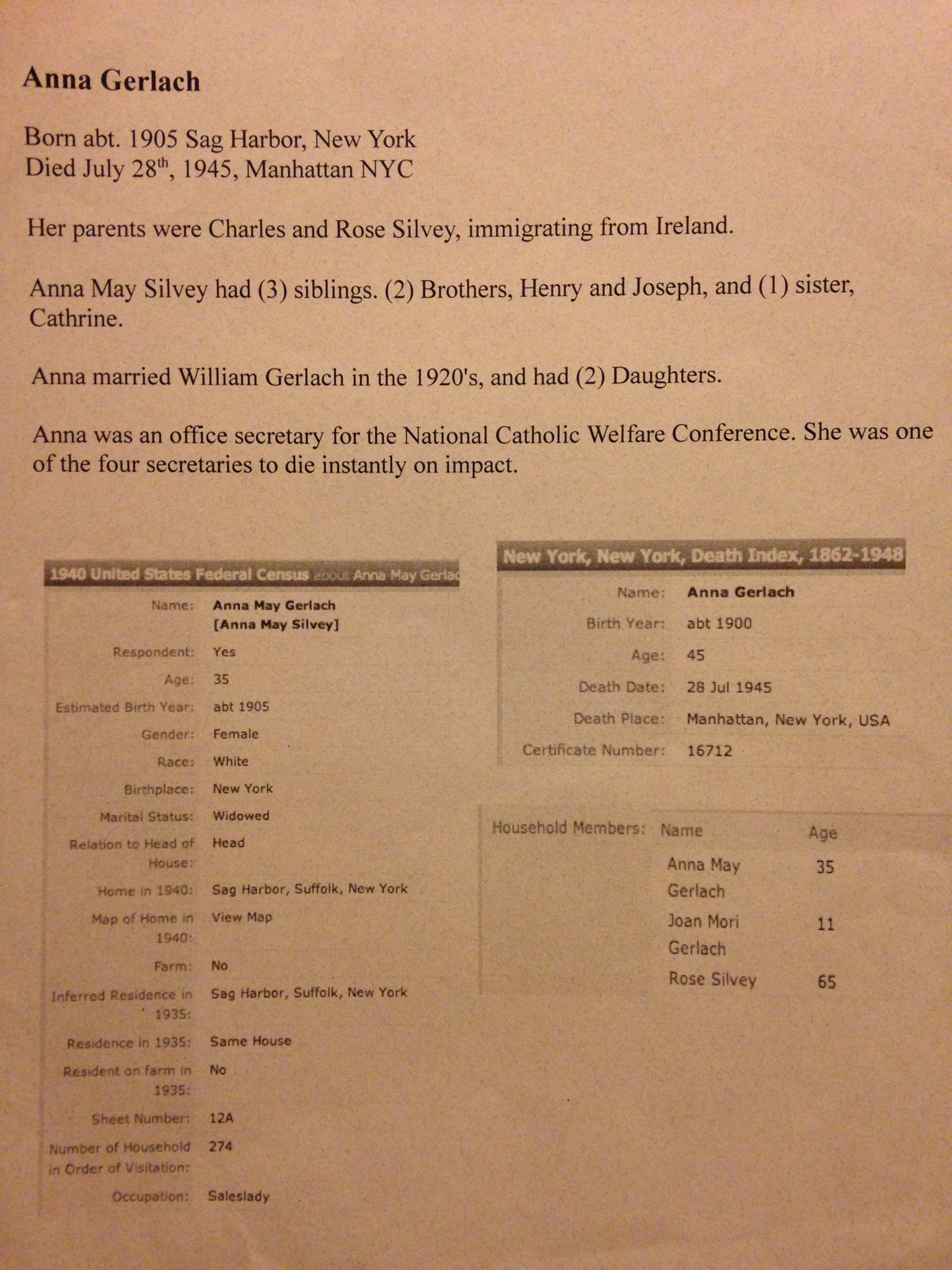 If you find any further information on Anna or her children, please let us know. Thank you!
xoxox
Karen
For more on the show…
Me, Talking about my Daughter's Past Life on National TV!!!
My Daughter Shares Her Story on National TV…Children can Heal from Remembering a Past Life