I have been asked this question a few times… How do you prepare for a past life regression?
Well, you really don't have to do anything, but relax.
For preparation, just come as you are.
I would recommend eating a normal meal first. You don't want to worry about your stomach growling lol.
I guide you through a relaxing meditation, so if you have done meditation or relaxation exercises of any kind, that will be very helpful to you.
Yes, it is important to have a goal in mind… your intent for the session … for what you would like to remember, whether it is to explain a relationship, a habit, a fear, etc. You can set your intent to simply remember a fun lifetime, just to try it out!
Once I (or whomever) guide you into the place for you to remember a past life, the most important thing that you can do is trust whatever information comes to you in whatever way you receive it. This can be through any way you sense it – by seeing, hearing, knowing, feeling, smelling, etc. Literally, the more you trust whatever comes to you, the better your experience.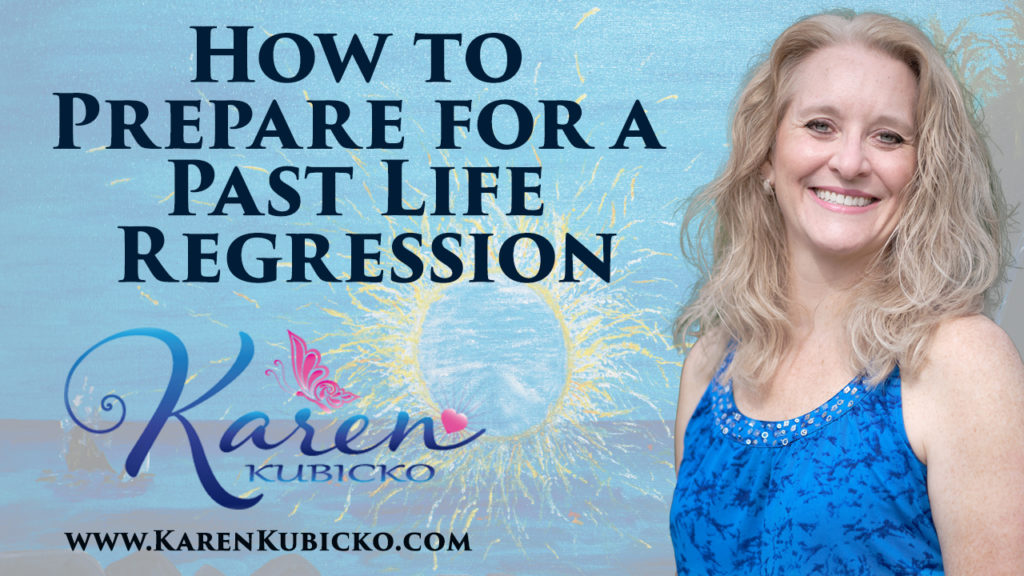 Sometimes when you start to remember a past life, it can feel like imagination since you are remembering something you have not consciously experienced in this lifetime.
Oftentimes, people come out of the regression saying that they did not feel like they were 'under' or 'hypnotized'. When you are regressed, your brain goes into a theta brainwave state. This is a naturally occurring brainwave state of focused concentration similar to when you are focused on reading a book, driving or watching a movie.
You are completely aware that you are laying on my couch and chatting with me but are still describing whatever is being experienced. It's like we are having a normal conversation, you are describing a lucid dream and the only difference is that your eyes are shut.